Jind is a town in Jind District, Haryana state, India., transferred to Haryana from punjab state. It is one of the oldest districts of Haryana. It is one of the first Sikh Kingdoms. It lies in central Haryana and is the fourth district of the Jat belt (i.e. Sonipat, Rohtak, Hissar, Jind).The city is beautiful. Rani Talab is the major tourist place Pandu-Pindara and Ramrai are the main devotional places attracting devotees for Amaavas bath.
Places to see:
Jind is the city that can amuse you with its unique attractions. It offers a number of interesting places like religious and historical sites, that add spice to your Jind tour. Every monument, garden and amusement park holds important relevance in the Jind history.
The major attractions of Jind are its gardens, monuments and holy places. Gardens like Jayanti Devi Park, Herbal Park and Nehru Park are quite popular amongst tourists. And places like Rani Talab, Somnath Mandir, Sawarag Ashram are must on Jind itinerary.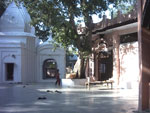 Jayanti Devi Mandir
Manji Sahib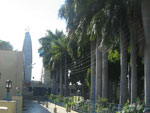 Kalash Mandir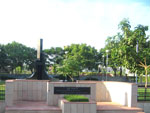 Sahaid Samarak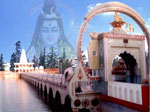 Rani Talab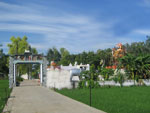 Swarg Ashram
...........
http://famousindiantouristplaces.blogspot.com